Vesta H2 Water Ionizer (9-Plates)
customers are viewing this product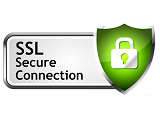 AlkaViva Unmatched UltraWater™ Filtration
Comprehensive testing for 21 heavy metals, 65 pharmaceuticals, 3 OTC drugs, 7 Hormones, 15 pesticides and herbicides, preservatives and wastewater indicators, 45 VOCs, and 5 other anions & disinfectants - a total of 249 contaminants!
Smart Electrodes (9-Plates)
Our SmartDesign Electrodes use the highest quality of Japanese titanium and platinum plates, along with very precise Korean engineering. All together, it creates the most efficient, longest lasting and highest performing electrodes. Smart Electrodes, smart technology!
H2 Infusion Technology
Top ionizer performance requires more than just electrodes. Our proprietary membrane manufacturing combined with Smart Electrodes create H2 Infusion Technology and unmatched H2 performance.
Auto-Adjust Advanced Power Supply
We use the Real Time Flow Control System which automatically modulates the SMPS power (Switched Mode Power Supply) as it pulses to the electrodes, ensuring you automatically get maximum efficiency with optimum and lasting performance. The more advanced and smart Real Time Flow Control System prevents high power consumption and burn outs of electrodes.
Protective RISC Circuitry 
RISC processors consume less power and offer the highest performance. RISC's advanced technology performs self-diagnosis on the ionizer each time you use it. It protects your ionizer if there is any type of fault and notifies you on the LCD display.
New and Improved DARC II Cleaning System
Originally DARC cleaning system was introduced in 2006 and was the best system on the market. Right now it has been modified and upgraded to DARC II to be more effective and reliable. 
Other Features and Benefits:
Hydrogen Production- Vesta H2 is better than other systems in its mid-range price category at delivering H2 performance, especially at lower more drinkable, and safer, pH levels.
The pH and -ORP (Oxidation Reduction Potential) Production- Vesta H2 will create up to an 10.0+ pH depending on the mineral concentration in your water and the flow rate. The Oxidation Reduction Potential, also called redox,  reaches -700 mV or ORP.  Oxidizing agents create deterioration by finding electrons to balance themselves out and reducing agents are antioxidants that counteract oxidation. They have extra electrons and are able to give some away. The ORP level shows by how much the substance is likely to reduce or oxidize something else. Water with a high pH level has a higher amount of reducing agents and is marked by  (negative)-ORP.  Water with a low pH has a higher amount of oxidizing agents and is designated by (positive)+ORP. On average, tap water has an ORP between +200 and +600mV. Our Vesta H2 Water Ionizer ORP is measured at -700mV, making it very potent anti-oxidizer and one of the best on the market.
Dual Filtration – on-board including our unrivaled UltraWater. No need for extra external cartridge like some other companies offer as "custom" clean water filters. This means the cleanest water for less cost and less hassle.
Precise Flow Control System – provides better performance. You can monitor the flow rate on the LCD display and use the flow control knob to easily select or set the flow rate you like.
Twin Hot Water Protection– twin sensors – one before each filter – protect your ionizer against the damage that can be caused by inadvertent hot water
Cell Safe Technology – the BPA-free water cell is made using NSF certified material and pressure rated to 90 psi.
8 pH Selectable Levels – Choose the level of pH that suits your needs.
One Touch Convenience – One Touch Technology allows you to easily and precisely control your Melody II water ionizer's functions with just one touch.
Filter Replacement Alert – an LCD Filter Counter displays the clean water filter life as you use it. Voice and icon reminders alert you when it is time to change your filters.
Installation Options – at your sink (attached with a diverter), at your sink (plumbed directly to the cold-water line), or under your sink with an Under-sink Kit.

Elegance – unmatched quality finish, stylish and elegant design