AirMedic 1 Compact Air Purifier
customers are viewing this product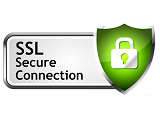 AirCompact and Portable Air Cleaning Solutions
The AirMed 1 air purifier is our smallest unit and is ideal for localized air cleaning in smaller spaces. It's one of the most powerful compact units available, with a granular activated carbon filter for chemicals and odors and a medical-grade HEPA filter for airborne particles like dust and allergens. Need more chemical and odor filtration? Try the AirMed 3 with double the activated carbon. 
Special Features:
This unit has a granular activated carbon filter which is unique in a compact air purifier. Most compact air purifiers only have a sprayed-on mesh carbon filter that saturates quickly.
Medical-grade HEPA to remove 99.97% of airborne particles at 0.3 microns in size.
Handle for portability.
Ideal for:
Someone who requires serious air cleaning in a compact format
Travel, RV, cottage
Portability
Small rooms and spaces
Specifications:
Filtration System- 1" Activated carbon filter, Medical Grade HEPA, pre-filter
HEPA Medical Grade Filter- Removes 99.97% of all airborne particles 0.3 microns in size
Carbon Canister- 5.5 lbs.
Surface Area of Carbon Media-687. 5 acres   
Surface Area of HEPA Media-

1780.38 sq. in.

Noise Level- 40-60 dB
Cord Length- 6 feet
UV Lamp- Available
Dimensions-16" (height) x 11" (diameter)
Shipping Weight- Approx. 17 lbs.
Operating Weight- 14 lbs.
Speed- Variable
Maneuverability- Lightweight and portable with handle
Available Colors- White
Do I need Exec Carbon or Vocarb Carbon?
Exec Carbon blend provides a very large internal surface area and works exceptionally well for a wide range of air pollutants. 
Vocarb Carbon (Volatile organic compound carbon blend) is designed for higher pollution levels. It's the most recommended and best-selling blend  suited for VOCs, chemicals (such as formaldehyde), fumes and odors. If you need a custom-made filter, please contact us for specific chemicals. We have over 40 blends of carbon for specific pollutants.
Germicidal UV Bulb can be added to further increase effectiveness at killing many airborne viruses, bacteria and other pathogens.