Eco Fast EF300 Twin System
customers are viewing this product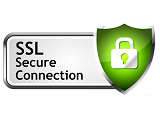 EcoFast® EF300 Twin System includes a DIY installation kit for standard undersink installation with a dedicated faucet.
The system comes with the MultiMAX™ and AquaMetix® filters.
MultiMAX™ filter for chlorine, lead, taste & odor reduction.  Filter is rated for 5200 gallons for lead.
AquaMetix® filter for chloramine, chlorine, lead, VOC, heavy metal, glyphosate, and fluoride reduction. Filter is rated for 3300 gallons for chloramines.
Includes Standard DIY Kit - Upgrade faucets are available!
Dimensions:
Length 14.5" - This unit requires 16" of total space in order to service the unit.
Width 9.25"