Delphi H2 Under Sink Water Ionizer
customers are viewing this product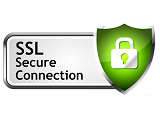 Our Delphi H2 Under Sink Water Ionizer is the most advanced and best performing 9 Plate Water Ionizer 
1. Choose from 8 pH Levels

 

– You choose the level of pH that suits your needs.
2. One Touch Convenience

 

– One Touch Technology allows you to easily and precisely control your ionizer's functions
3. Filter Replacement Alert

 

– An LCD Filter Counter displays the filter life as you use it. Voice and icon reminders alert you when it is time to change your filters.
4. Dual Filtration

 

– On-board including our unrivaled UltraWater. No need for extra external cartridge like some other companies offer as "custom" filters. This means the cleanest water for less cost and less hassle.
5. Precise Flow Control System

 

– Provides better performance. You can monitor the flow rate on the LCD display and use the flow control knob to easily choose or set the flow rate you like.
6. Twin Hot Water Protection

 

– Twin sensors – one before each filter – protect your ionizer against the damage that can be caused by inadvertent hot water.
7. Cell Safe Technology

 

– The BPA-free water cell is made using NSF certified material and pressure rated to 90 psi.
8. Installation Options

 

– At your sink- either with attached diverter, or plumbed directly to the cold-water line, or under your sink with an Under Sink Kit.
9. Quality Finish

 

– Compact size and superior look from leading manufacturer. Enlarged image here.
Delphi H2 advantages:
Smart Electrodes are made from the highest quality materials- certified 99.9% pure titanium and platinum from Japan. Combined with very precise Korean engineering, it creates results of excellent efficiency and outstanding performance that lasts over time. The electrodes are engineered employing an advanced flat design that offers more effective surface area than slotted or mesh plates of the same size. They are are electro-plated using a proprietary technique. Multiple application of the platinum is done under pressure and from different angles by using a computer controlled robotic arm. This technique allows the most precise plating. The resulting surface can direct a uniform electron flow and provide the most efficient power saturation and allows exceptional ionizer performance in the following ways:
Superior platinum adhesion
Superior conductivity which allows for lower power and higher efficiency
Increased surface area; up to 3x the number of vertices as smooth dipped plates
Optimized water flow dynamics over the plate surface due to vertices (increased performance proven in independent US EPA certified testing)
H2 Infusion Technology
Top alkaline water system performance requires more than just electrodes. The proprietary membranes combined with Smart Electrodes create H2 Infusion Technology and premium H2 performance.
The Safety of UltraWater Filtration
UltraWater is the only alkaline water ionizer filter that is tested in an independent EPA-certified lab against 249 contaminants, reducing virtually all of them to 99.9%even the toughest.
Auto-Adjust Advanced Power Supply
High wattage is a sign of old, inefficient technology. It damages electrodes. Auto-Adjust pulses the SMPS power to the electrodes ensuring you get maximum efficiency plus optimal – and lasting – performance.
New and Improved DARC II Cleaning
Since we introduced DARC in 2006, it's been the best way to clean water ionizer electrodes and ensure lasting performance. DARC II is even more effective and more reliable, giving you more peace of mind.
Protective RISC Circuitry
RISC processors consume less power and offer the highest performance. RISC's advanced technology performs diagnosis on the ionizer with each use. LCD notification alerts you of a fault protecting your investment.