Eco Fast EF200 DIY Single Unit
customers are viewing this product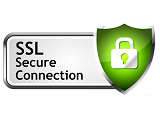 The EcoFast® EF200 is a compact, easy to install and eco-friendly in-line filter system. Perfect for limited spaces.
The housing allows for easy removal of the filter element for maintenance by utilizing a built-in automatic water shut off valve.
This system uses specially designed filters that will only fit in this system. Includes a DIY installation kit which includes most parts needed for installation, including a faucet. 
Available filters for the EcoFast® EF200 are MultiMAX™, and AquaMetix®.
Complete EcoFast® EF200™ with MultiMAX™ Filter is W9332413
Complete EcoFast® EF200™® with AquaMetix® Filter is W9332417