AirMedic Pro 5 MCS Air Purifier
customers are viewing this product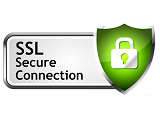 Air Purifiers for Multiple Chemical Sensitivities & Chemical Injury
Multiple Chemical Sensitivity (MCS) sufferers need air purifiers that take into account important design modifications for maximum comfort. The AllerAir Pro 5 MCS is our standard unit for MCS with a 2" deep activated carbon filter for chemicals, fumes and odors as well as a medical-grade HEPA filter for airborne particles.
For a deeper, 3.5 inch carbon filter, please consider our Pro 5 HD MCS Purifier 

Special features:
Powder-coated activated carbon filter canister and unit body
2" activated carbon filter
Unbleached, organic cotton pre-filters
Metal cap medical-grade HEPA filter with no rubber gaskets
Optional shielded cord
Specifications:

Filtration System- 2" Activated carbon filter
Medical Grade HEPA pre-filter- Removes 99.97% of all airborne particles 0.3 microns in size
Carbon Canister- 16 lbs.
Surface Area of Carbon Media- 1875 acres
Noise Level- 50-75 dB
Cord Length- 8 feet
UV Lamp- Available
Dimensions-20.5" (height) x 15" (diameter)
Shipping Weight- Approx. 50 lbs.
Operating Weight- 44 lbs.
Speed- 3 Speed
Maneuverability- 4 x 2" wheels
Available Colors- White, Black, Sandstone
Important note about the Carbon Test Kit:
An air purifier is an investment which is why we work hard to customize each MCS unit to meet your needs. For sensitive users, we strongly recommend the use of our carbon test kit. The kit offers users the chance to try six samples of carbon in order to rule out any possible sensitivity. The purchase of a carbon test kit is required with all MCS models.