Austin Air The Bedroom Machine
customers are viewing this product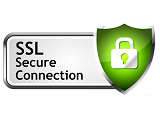 The Austin Air Bedroom Machine® is our top choice allergy machine filter. It was designed to offer the ultimate protection against wide range of allergens, viruses, bacteria, noxious gases, chemicals, and VOC's. It's frequently used by those who suffer from various allergies, asthma and sleep-related problems. Clinical trials at the John Hopkins University have shown this unit's efficacy in removing dangerous airborne pollutants, making it ideal for homes with allergies, asthma, or sleep related issues.
The Austin Air Bedroom Machine® was used in two clinical trials at the John Hopkins University. It was confirmed the unit ability  to reduce Nitrogen Dioxide levels in the homes of local residents. Nitrogen Dioxide (NO2) is a gas often present in homes where there are gas stoves. High levels of NO2 are particularly dangerous for people with COPD. The gas can dramatically increase symptoms of coughing, wheezing and chest tightness.
The results were significant. NO2 dropped in the kitchen by 27% and continued to stay low for the length of the study. Within a week NO2 levels in the bedroom dropped by 23%. This Allergy Machine Filter is our most advanced and popular air purifier. 
In a second study at Johns Hopkins, the Bedroom Machine® was placed in the homes of women, living with a smoker, who were either pregnant or with very young babies. Again, the results were impressive. It was clinically proven that running the Austin Air Bedroom Machine® will effectively remove indoor pollutants from the home, including nicotine, tar and carbon monoxide.
Product Overview
The most comprehensive air purifier with a 5 stages of filtration
Developed to improve sleep
Effectively filters out sub-micron particles, gases, odors, and toxic VOCs
Provides a clean and healthy environment for improved breathing
Specifications
The Austin Air Bedroom Machine is the most advanced unit, featuring 360-degree intake system, and 5 stages of filtration:
STAGE 1 – Is a large Particle Pre-filter. Removes particles easily seen by the naked eye (such as dust, hair, and pet dander)
STAGE 2 – Medium Particle Pre-filter. Removes small to medium size particles (such as molds, spores, and pollen)
STAGE 3 –

Consists of over 780 cubic inches of Activated Carbon and Zeolite designed to remove chemicals, gases, and odors

STAGE 4 – 60 sq. ft. of True Medical Grade HEPA. Removes 99.97% of all particles larger than 0.3 microns and 95% of all particles larger than 0.1 microns.
STAGE 5 – A revolutionary Military Grade HEGA (High Efficiency Gas Arrestance) Carbon Cloth developed by the British Military, is providing an extremely large surface area for adsorption of chemicals, gases, viruses, and bacteria. 

Tests carried out by the UK Health Protection Agency show HEGA to be effective at capturing and destroying airborne viruses.
Who should consider The Bedroom Machine®?
Those who have difficulty sleeping or have poor quality sleep
Individuals that suffer from COPD, allergy, and asthma attacks at night
Anyone looking to improve their overall health and wellbeing 
Health Benefits
Peaceful, uninterrupted, high quality sleep
Reduces snoring
Lessens nighttime allergies and asthma attacks
Strengthened immune system
Eases coughing, wheezing, and sneezing
Reduces dry mouth and runny nose


Technical Specification




Unit Specifications:
Dimensions: 14.5″L x 14.5″W x 23″H
Weight: 47 lbs.
360° Perforated steel intake housing
Baked on powder coat paint finish
3 speed centrifugal Fan
High efficiency motor rated for continuous use at high RPM
CSA approved
Product Warranty
Our Commitment To You
Backed by the best warranty in the industry, you can take pleasure in knowing you've made a sound investment with your Austin Air cleaner.
30-Day, No-Questions-Asked, Money-Back Guarantee
In the unlikely event that you're not completely satisfied with your Austin Air cleaner, return it within 30-days, no-questions-asked.
5-Year Mechanical Warranty
Your Austin Air cleaner is warranted to be free from defects in material and workmanship for a period of 5-years from the date of purchase; provided your Austin air purifier was operated under normal residential use and that you have completed and returned your warranty registration to Austin Air Systems.
5-Year Pro-rated Filter Warranty
Austin Air offers a 5-year pro-rated filter warranty, by far the most comprehensive in the industry. No more costly filter replacements every few months or years. Austin Air filters are designed to last for an unprecedented 5-years, under normal residential use.
Replacement Filter
Replacement filter for the Bedroom Machine 
The Austin Air Allergy Machine® Filter integrates HEGA technology, originally developed by the military to protect against a wide variety of chemical, biological and nuclear agents. The HEPA filters 99.97% of all particles down to 0.3 microns in size and 95% of all particles down to 0.1 microns.
All replacement filters have up to a 5 year life expectancy.
How to change the Austin Air Filter?