Nilus-Two Inline System
customers are viewing this product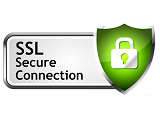 The NilusTwo Twin System
The NilusTwo™ is a Twin in-line pressure filter system that uses our larger Imperial size filter cartridges allowing for higher flow rates and longer life.  The inlet & outlet are 3/8" push-fit connectors and includes a DIY installation kit which includes most parts needed for installation, including a faucet, tubing, mounting bracket & screws, and fittings.
You choose the stage one filter:
Either Imperial CeraUltra™ OBE, or Imperial CeraMetix® OBE. 
The second stage filter is the AquaMetix® Standard OBE cartridge.
The first stage filter removes sediment and the  easier chemical compounds, allowing the second stage to focus on removing the more difficult contaminants.
The second stage AquaMetix® filter removes the remaining unwanted chemical compounds and contaminants from the water.
Replacement filters for this unit are:
Imperial CeraUltra™ OBE - W9522550
Imperial CeraMetix® OBE - W9522650
AquaMetix® Standard OBE - CF-AMB975
Dimensions:
11"W x 6"D x 14"H