Eco Fast EF200T DIY Twin System
customers are viewing this product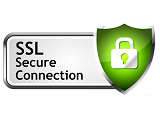 The EcoFast® Twin EF200T improves the  quality and taste of your drinking water while being eco-friendly. It offers a compact in-line design and a simple installation. The housing is reusable and allows for easy removal of filter elements by utilizing a built-in automatic water shut off valve. EcoFast® Twin comes standard with the MultiMedia (MultiMax) and AquaMetix® filters to make a more comprehensive filter system.
MultiMax, made of Synthetic Fibers and Activated Carbon, is molded into a block to create a dual functioning high capacity sediment and chlorine removal filter with high surface area, which allows for 5 times the capacity of standard carbon blocks.  A metal scavenger provides excellent lead removal capacity and silver impregnation protects against microbes.
AquaMetix is a proprietary matrix comprising of at least two types of Activated Carbon, combined with proprietary Zeolite minerals, structurally bound with polymers into a highly porous block filter. 
The EcoFast® Twin EF200T  includes a DIY installation kit and uses specially designed filters that will only fit in this system.
The MultiMax (yellow) filter is fitted to the first stage followed by the AquaMetix® (blue) filter in the second stage.