MobileAir Car Air Purifier
customers are viewing this product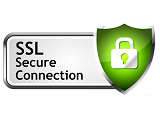 Serious Air Filtration for your Vehicle with Activated Carbon
Are you concerned about the constant pollutants you're breathing in on the road? The AllerAir MobileAir air purifier removes chemicals, gases, odors and particulate from inside your mode of transport. Just attach the air purifier under the seat, in the trunk area (in open style vehicles). In your preferred location with the provided straps. The 2 lb. activated carbon + 4 Super HEPA filters provide superior filtration over factory-installed air purifiers, removing a wider range or serious pollutants. 
The AllerAir MobileAir Car Air Purifier uses natural Activated Carbon to filter dangerous chemicals. Unlike other vehicle air purifiers that use negative ion or electrostatic technologies, the MobileAir does not produce ozone.

The AllerAir MobileAir vehicle air purifier cleans the air of dangerous chemicals and VOC's that off-gas from new car materials, traffic pollution, Air Pollution.  
Special Features: 
2 lb. activated carbon cartridge, the largest available for a car unit 
4 x Super HEPA particle wrap filters


Sony brushless fan motor with 12V car plug adapter

Secure-fit straps
Ideal for:
Long-haul truckers
Uber, Lyft and Taxi drivers 
On-the-road sales staff
Law enforcement 
Heavy-equipment operators 
Specifications:
  Filtration System

Activated carbon filter, 4 x Super HEPA wrap rated at 99% efficient at 0.1 microns

  Carbon cartridge

2 lbs.

  Surface Area of Carbon

   Media

250 acres

  Super HEPA

Material rated at 99% efficient at 0.1 microns

  CFM

38

  Speed

1-speed

  UV Lamp

Not Available

  Available Colors

Anthracite

  Voltage

12V DC

  Amps (115V/230V)

0.75

  Cord Length

6 feet

  Noise Level

50 dB

  Maneuverability

Lightweight and portable

  Filter Access

Bottom screws

  Motor Details

Centrifugal

  Dimensions

10" x 8" x 2.625"

  Shipping Weight

Approx. 4 lbs.

  Operating Weight

4 lbs.

  Number of Units per Pallet

Multiple

  CSA/UL

Yes