CeraMetix GF Gravity
customers are viewing this product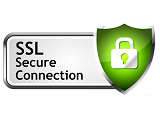 CeraMetix® is the most advanced ceramic filter available. CeraMetix®filter elements utilize class leading ceramic micro porous outer shell combined with our AquaMetix® core block technology.

CeraMetix® combines the elements of CeraSyl™ DE (Diatomaceous Earth) ceramic shell with AquaMetix® core inside, composed of at least two types of activated carbon, combined with zeolite minerals. All of them are melded and structurally bound with polymers into a solid, highly porous block to ensures filtration consistency and high performance.
This offers an excellent reduction of aluminum, arsenic, cadmium, chloramines, chlorine, cysts, fluoride, lead, mercury, radionuclides, silver, tri-halomethane, VOC's, and zinc in a single, revolutionary ceramic filter element.
The CeraMetix® GF elements filters are for use in gravity filter systems only. 
Slimline filters are 2" in diameter 
Imperial sized filters are 2.75" in diameter and offer higher flow rates and longer life than the Slimline filters.
Silver impregnated to prevent bacteria grow through
Cleanable for prolonged life
0.5 Micron absolute
100% Removal of cysts
99.9999% Pathogenic bacteria
>99.9% Efficiency at 0.2 micron
Meets or Exceeds NSF/ANSI Standards 42 & 53 for the following:
>99% Chloramine reduction
>99% Chlorine reduction
>99% Lead reduction
>99% Herbicides and Pesticides reduction
>99% Glyphosate reduction
>98% VOC's reduction
>98% Heavy metals reduction
>98% THM's (Trihalomethanes) reduction
>92% Nitrates reduction
>92% Fluoride reduction - All types - Fluorosilicic acid/hydrofluorosilicate, sodium fluorosilicate, and sodium fluoride
>99% Fluorinated Organic Acids (PFOA & PFOS)
>99% Micro plastic
Made in the USA
Filters should be replaced annually
**CeraMetix® GF part numbers: 
5" -W9512626
7" -W9512624
9" -W9512622

**Imperial CeraMetix® GF part numbers:
5" - W9512636
7" - W9512630
 Capacity:
5" Slimline—500 Gallons
7" Slimline—700 Gallons
9" Slimline—900 Gallons
5" Imperial

—700 Gallons

7" Imperial—1000 Gallons
Made in the USA