AirMedic Pro 5 Plus W Air Purifier
customers are viewing this product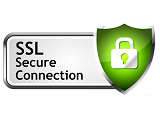 Reverse Function Air Purifier for Specialized Commercial Applications
The AirMedic Pro 5 Plus W unit is designed for light commercial or manufacturing applications. The flex hose could be used for source-capture or attached to an exhaust port. The 3" activated carbon filter is capable of capturing a wide range of chemicals, gases, odors while the Super HEPA  filters airborne particulate. 
 Specifications: 
Filtration System- 3" Activated carbon filter
Super HEPA pre-filter- Removes 99.99% of all airborne particles 0.1 microns in size
Carbon Canister- 17-18 lbs.
Surface Area of Carbon Media- 2250 acres
Noise Level- 50-75 dB
Cord Length- 8 feet
UV Lamp- Available
Dimensions-20.5" (height) x 15" (diameter)
Shipping Weight- Approx. 50 lbs.
Operating Weight- 43 lbs.
Speed- 3 Speed
Maneuverability- 4 x 2" wheels
Available Colors- Black
Do I need Exec Carbon or Vocarb Carbon?
Exec Carbon blend provides a very large internal surface area and works exceptionally well for a wide range of air pollutants. 
Vocarb Carbon (Volatile organic compound carbon blend) is designed for higher pollution levels. It's the most recommended and best-selling blend suited for VOCs, chemicals (such as formaldehyde), fumes and odors. If you need a custom-made filter, please contact us for specific chemicals. We have over 40 blends of carbon for specific pollutants

Please note
Commercial painting- Particles from paint may clog the HEPA filter, therefore we recommended that users unplug their units and remove the HEPA filter, storing it off-site until the paint job is complete. Due to the serious toxic nature of paint it is also recommended that your carbon filter be replaced or refilled in the weeks after the paint job is complete.